items in your cart
total price: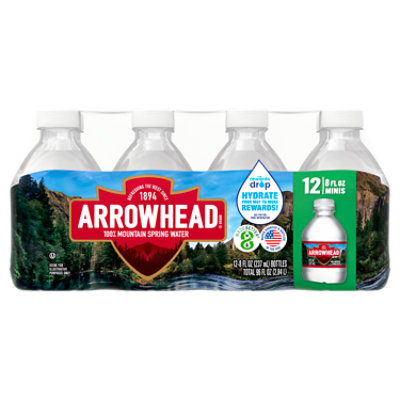 Water, Mountain Spring


12 pack, half pint bottles. Great on the go. Est. 1894.
About the Producer
Arrowhead Mountain Spring Water Co/Nestle Waters
Disclaimer
Product information accessed through this website is obtained from claims made by the product's manufacturer on its labels. Please note that, on occasion manufacturers may alter their labels, thus we cannot guarantee or ensure the accuracy, completeness or timeliness of any product information. We recommend that you do not rely solely on the information presented on our website and that you always read the label carefully before using or consuming a product to obtain the most accurate information. If you have specific nutrition or dietary concerns or questions about a product, please consult the product's label and/or contact the manufacturer directly. We assume no liability for any inaccuracies or misstatements about product information listed on our website.

© 2019 Albertsons Companies, Inc. All rights reserved.
Sign In or Sign Up
To start shopping, we need a little more info.
Sign In or Sign Up
To use this feature, you must sign in or sign up with Safeway.com. To return to browsing, close this window